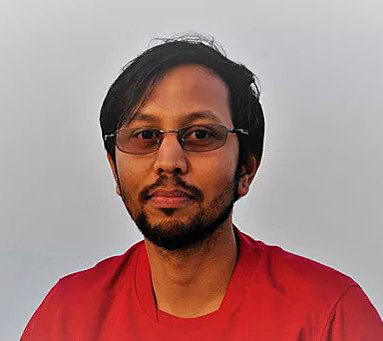 Murtaza Huseni ( murtaza@corelab.org, +971 55 1900522 )
Mr. Murtaza has over 15 years of experience in analytical chemistry working in environmental laboratory field where he has held positions as Laboratory Manager, Technical Manager and Head of Quality Assurance. He has been actively involved with environmental methods and techniques through the APHA AWWA and USEPA methods. In his role he has overall responsibility for corporate quality assurance and laboratory technical development, and he is also involved with legal issues, contracts, health and safety, and information technology efforts. Mr. Murtaza has also operational responsibilities that include defining standard operational policies, development and provision of training, as well as operational tools and process development. Mr. Murtaza received his B. Sc in Chemistry and M. Sc General Chemistry from the University of Mumbai in India.
Husain Addas ( husain@corelab.org, +971 55 1900622 )
Mr. Husain has a B Sc degree in Industrial chemistry and has over 15 years experience in the environmental laboratory industry, and is a recognized industry expert in numerous areas of environmental and analytical chemistry. Mr. Husain has extensive management and leadership experience. He is experienced in all aspects of laboratory management: project management, database management, quality assurance, environmental health & safety, business development and customer relations. He is directly responsible for management of the finance, accounting, treasury, and purchasing functions for CORE Laboratory and also serves as the Human Resources Manager responsible for leadership, functional expertise, and strategic direction for the management of human resources throughout the organization.
Liwelyn Villapando ( liwelyn@corelab.org, +971 55 1900544)
Ms. Liwelyn earned her B S degree in Chemistry at the University of Batangas State. She has been a Technical Manager for predecessor companies for the past 15 years. Ms. Liwelyn has extensive experience in managing full-service analytical laboratories; analytical methods development; design, implementation, and management of environmental monitoring programs; trace organic, inorganic, and mixed-waste analyses; design and implementation of quality assurance programs; and production and use of analytical reference standards. In addition to her General Management responsibilities, Ms. Liwelyn is responsible for Environmental Health and Safety and for fostering continuous Improvement through the development and implementation of best practices in the laboratory.